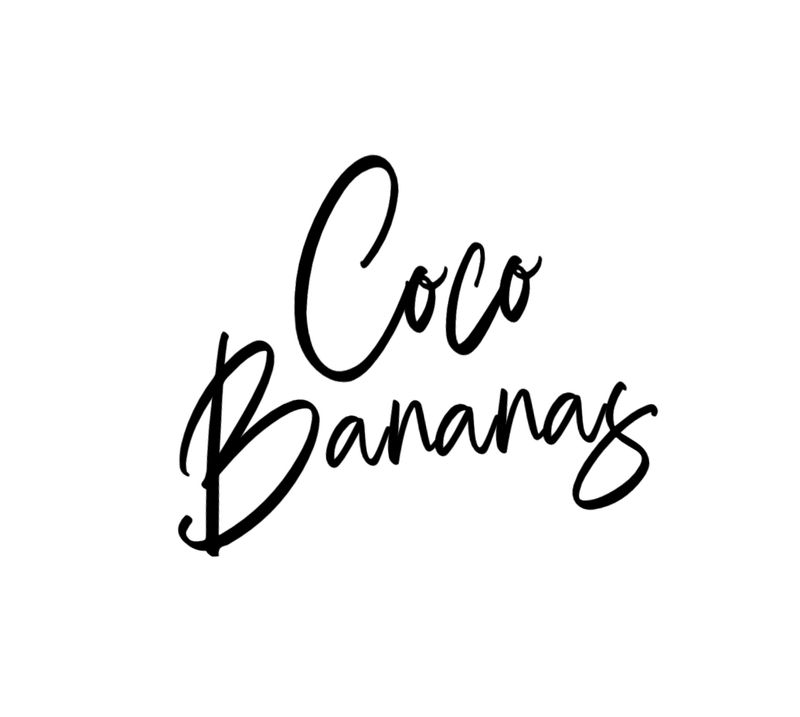 Owner, Hanna Carrasco, started Coco Bananas with a desire to give women a boutique collection where every piece offered was unique in its own way. Whether it be lush fabrics, standout accents, or a dynamic cut and color.... no piece would be ordinary. Every item Coco Bananas offers has something fantastic that caught her eye. Her hope is that the special and unique characteristics from all of her products will help boost the confidence she knows each of her customers has. Because hey, when you look good - you feel good! Hanna has turned her dream into a reality and brought so many of the styles that influence her on a daily basis under one, fashionable roof -Coco Bananas!
We invite you to shop with us conveniently here on our website, Facebook Messenger, Facebook VIP Page & or DM via Instagram. Trust us, we love getting to know you and help answer your questions on sizing or color options as promptly as possible!  
Instagram: SHOPCOCOBANANAS
FACEBOOK: https://www.facebook.com/groups/280283252306871/
Every order placed is ready-to-ship and will be mailed off within 3 business days. Please watch your emails for all updates and note we follow normal USPS business hours,  Monday-Friday from Midland, Texas.